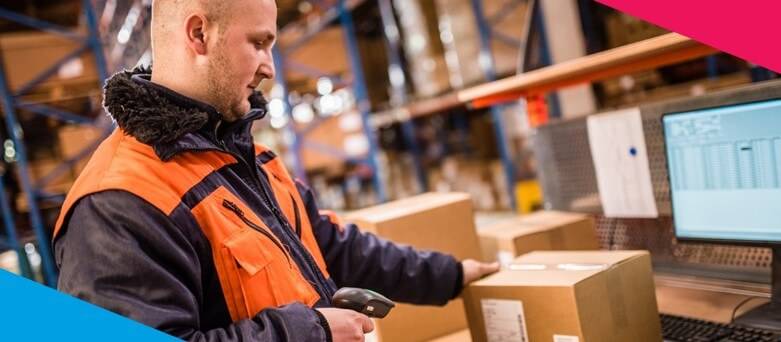 Warehouse Operative Job Description
Job Role: Warehouse Operative aka Picker Packer
Average Salary
£7.82 - £9.97 per hour / £13,396- £22,337 per year.
Working patterns
Various shifts, days, afternoons and nights.
Contracts
Temporary / Permanent - Year-round, and throughout the UK we have warehouse opportunities for efficient and organised individuals who thrive in a fast-paced atmosphere.
Hardworking individuals who can work to efficient process methods and adapt to various roles are the key to making the supply chain run smoothly.
You will be joining a large community of dedicated, hard-working and energised individuals who pride themselves on their commitment and work ethic.
Benefits Offered
Competitive salary
Weekly Pay
Instant access to Blue Arrow's online training portal
Automatic entry and consideration for Blue Arrow's monthly Superstars recognition scheme
Warehouse Operative duties
A warehouse operative role provides a varied work day that includes:
Assisting with the unloading of vehicles and the checking in of stock
Sorting and placing materials or items on to racks, and shelves.
Collecting items from throughout the warehouse, preparing and completing warehouse orders for delivery or pickup according to a schedule.
Performing warehouse inventory controls via scanner and or through a computer.
Stock counting and location checks.
As a warehouse operative you will be working both alone and as part of a team with efficiency and commitment to complete your work and strive to maintain the business performance targets.

This role best suits upbeat and self-motivated individuals who enjoy working systematically and productively. The fast paced and energised environment relies on organisation and efficiency and with so much ground to cover in the line of duty it is important to ensure that you have a moderate level of fitness to enable you to comfortably carry out your tasks.

Picking and packing products can involve a substantial amount of manual handling including bending, stretching, stooping, stepping, reaching and lifting. Having a good range of mobility is important to ensure you can work safely within health and safety regulations without placing undue strain on your body.

Warehouses are usually located on the outskirts of cities, towns and villages and are positioned on large industrial landscapes with good access to main roads for the ease of goods transportation. Due to their location, warehouses are not always located on or near a bus route so travel to work may need some prior planning if you do not have a car.
Skills needed as a Warehouse Operative
Good organisational skills
Reliability and dependability
Literacy & numeracy
Ability to meet the physical demands of the job
Self-motivated
Upbeat and energised
Flexible and willing to take on a variety of tasks
Team player
If you feel that being a warehouse operative is a good fit for you, click over to our job opportunities pages or see below what roles are currently available and where.