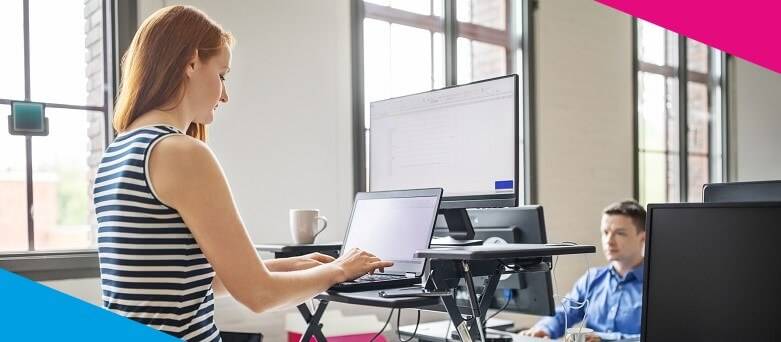 Temporary worker rights and permanent worker rights are pretty similar across the board. All workers have the following rights:
To receive National Minimum or National Living Wage.
Protection against unlawful deductions from wages.
Statutory minimum paid holiday.
Statutory minimum rest breaks.
Not to work more than 48 hours per week.
Protection against unlawful discrimination.
Protection against unfair dismissal.
To find out more about worker rights visit the government website.
Temporary workers also have the following rights:
To use the shared facilities and services provided by your employer such as:
A canteen or food and drinks machines.
Toilets and mother and baby facilities.
Car parking or transport services.
In addition to these basic worker rights, another area that is not compromised on regardless of your working status is office health and safety. When it comes to taking care of yourself and being safe, every worker has equal rights.
The company you are working for is usually best placed to assess and manage your day to day health and safety and it must do so for all employees equally. Usually an assessment is carried out and reasonable adjustment is made if needed.
Office health and safety areas
Desk position & height.

You can request a standing or adjustable desk to relieve an uncomfortable seating position.

Repetitive strain injuries.

Regular breaks, ergonomic mouse, voice-controlled screens and wrist rests are all valid requests to help relieve repetitive strain injuries.

Back and neck strain.

Ergonomic seating that relieves spinal pressure is a common request for many office workers.

Display screen equipment.

Antiglare screens, screen shields and ambient lighting can all be used to relieve visual issues caused by prolonged exposure to computer screens.

Manual Handling.

It is not often that you will find yourself needing to shift heavy items when you work in an office but if you find it is a part of your day to day then you can request manual handling training from your employer to ensure you are lifting correctly to avoid injury.

Slips, trips and falls.

Extension leads, chair legs, handbags and stacks of files may be a hazard. You can request a clear space policy, lead and cable gathering products, or even lockers for putting away personal items.

Work related stress.

It is good to talk, approach a colleague or a manager and be sure to let them know how you are feeling. You can request changes to your workload, methods for managing your productivity and even access to a licensed clinician if you feel like you need professional assistance to cope with any mounting pressure at work.
With any of the above office health and safety concerns your first port of call should always be a Supervisor. You can if needed, follow up your discussion with your Supervisor in writing, clearly reiterating your concerns and your requests to help resolve the issue.
You can approach your Blue Arrow Consultant, our Office Specialists are on hand to help.