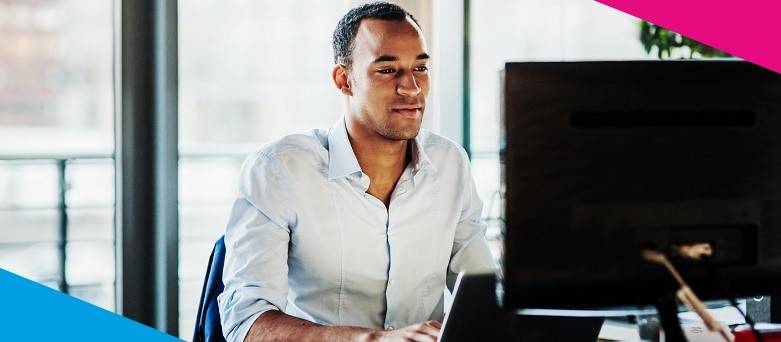 Personal Assistant jobs (PA) are some of the most rewarding and skills focus positions you can have in an office environment. PA jobs see you working with the sole focus of helping one other person with everything, from their schedule to their organisational workflow, and from their tasks to their meetings.
PA jobs such as Personal Assistant to the CEO, PA to the Managing Director or even PA to the lead Sales Manager, are all highly competitive positions. Many applicants will be applying, hoping to be the lucky candidate chosen to hone their skills and show off their talent in a position that teaches and curates focus, skilfulness, discretion, organisation, attention to detail and the ability to anticipate what is needed, before it is needed.
The variety of work that comes as standard with all Personal Assistant jobs provides an excellent base upon which to build your career, perhaps as a Personal Assistant to the stars in the movie and film industry, or maybe as a Personal Aide to a Politician. Check out our Career Prospects page for more information.
A Personal Assistant job description might include the following duties:
Managing email inboxes, you may also be required to attend to emails on behalf of your manager and receive and send postal correspondence.
Taking phone calls, and either acting upon them, or passing them through to your manager where appropriate.
Managing diaries and scheduling events and meetings.
Researching, arranging, booking and finalising travel and accommodation.
Completing general office-based tasks including filing, typing and researching.
Organising events (Christmas Party, Corporate events).
Greeting meeting guests upon arrival or callers on conference calls.
Organising daily/weekly/monthly/quarterly/ad hoc meetings. This includes booking rooms or setting up group telephone conferences.
Note taking, minute taking.
Transcribing notes, files and audio as needed.
Treat all information, knowledge and details as highly confidential and work with discretion and diligence at all times.
What can I earn as a Personal Assistant?
Personal Assistant jobs pay well, especially as you build up your experience and start to work for more senior individuals. You can expect to earn approximately £12.02 per hour / £25,010 per year when you are first starting out, rising incrementally as you perfect your skills, even rising as far as six figures if you are a PA to a high profile or a high net worth individual.
What does it take to be Personal Assistant?
To be a good Personal Assistant you need to be pretty tech savvy, extremely organised, proactive and an effective problem solver. The very best Personal Assistants can effortlessly multitask, retain a heap of information and important dates all while having a knack for anticipating the needs of whomever they are working for and all the while getting things done.
To be an outstanding Personal Assistant you will need to have the following skills and traits:
Attention to detail.
Discretion.
Ability to work unsupervised.
Excellent anticipation and observational skills.
General office, typing and researching skills.
Good working knowledge of Microsoft Office suite or Google's G-Suite of software.
Continuous improvement mindset and a desire to seek out opportunities for training and skill development.
Able to take the initiative.
Flexible and calm.
Happy, confident and friendly.
In most entry level administrative roles such as Administrator or Receptionist you will learn many of the IT and office based skills you need to be a Personal Assistant or Executive Assistant, from Data Entry, through to scheduling, word processing and perfecting your telephone manner.
We at Blue Arrow specialise in recruiting and placing the very best office job seekers into PA jobs across the country.
Our specialist Office branches are on hand to recruit and support our office community with PA jobs for current and future career prospects, check out our available roles below and apply online or contact a branch to register with us.
Latest PA and Office Jobs