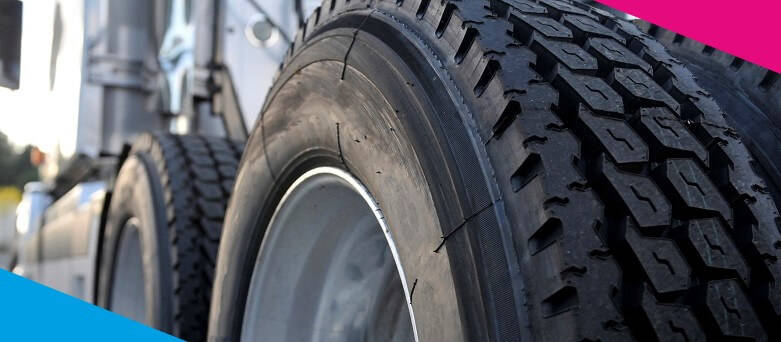 HGV Driver Responsibilities
As a professional driver you should be equipped with the basic information on drivers' hours, vehicle condition and driver responsibilities to ensure that you comply with your legal HGV Driver Responsibilities UK.
Failure to comply with drivers' hours and driving limits could result in a fixed penalty, a graduated deposit or a court summons.
Driving limits and breaks from driving
As standard you can drive for 9 hours per day with a 45 minute break.
Take 45 minutes rest every 4.5 hours of driving.
You can split your 45-minute break into shorter breaks.
Twice per week you can extend your driving hours to 10 hours.
Driving Shift Patterns
In a 1 week shift you can drive up to 56 hours. However, you cannot exceed 90 hours in a two week period.
If you drive for 56 hours in week 1 then you can only drive for 34 hours in week 2.
Daily Rest
As standard, you must take 11 hours regular daily rest in addition to your 45 minute break.
Unless you are taking your 11 hour break in one block, your daily rest can be split into two periods. One must be an uninterrupted minimum 3 hours and the second an uninterrupted minimum 9 hours.
Three times per week you can reduce your daily rest to a minimum 9 hour uninterrupted period.
More information on drivers' hours and limits can be found at www.gov.uk.
To help you calculate your driver hours and complete a timesheet, here is a handy timesheet tool that will allow you to enter daily start / finish times, break lengths, and then calculate your hours. You can send your completed timesheet to your employer directly from the online tool. You will need your employer's email address to send it to and your email address so you can receive a copy. An added bonus to this tool is that after completing your timesheet, you have the option to advise your employer of your next week's availability.
Download our Driver Hours & Vehicle Checks infographic for access to a handy quick reference guide to the driver hour regulations and rules.
Driver medical requirements
Every HGV Driver must by law be in reasonably good health in order to operate commercial vehicles on a public road. As a result, every new HGV/LGV driver and HGV/LGV drivers who are renewing their licence must have a medical exam conducted by a healthcare professional. This can be an NHS GP or a private Physician, but it is important to know that either way, the examination may cost you.
The Physician will complete a form called a D4 and submit it to the DVLA, it is not down to the Physician to decide if the Driver is fit to drive a commercial vehicle, they can only complete the form based on their medical findings. The DVLA will make the decision on whether the Driver is fit to operate a commercial vehicle based on the information provided on the D4 form.
The examination will cover a few basic areas:
Eyesight – The eyesight requirement for HGV Drivers is a little more in depth than the requirement car drivers. You need to be able to see well enough without corrective lenses and your field of vision will also be tested.
Diabetes – This condition will not automatically disqualify you from driving professionally but it must be well-managed for the DVLA to approve your application.
Heart Conditions – The doctor will check for any potential heart conditions including murmurs, peripheral arterial disease (PAD) and aneurysms.
Sleep Disorders – A sleep disorder does not necessarily mean you will be disqualified from professional driving but as lack of sleep is one of the leading causes of serious accidents for HGV Drivers it is important that and sleep disorder is identified and well-managed.
Drugs and Alcohol – The physician will check for any signs of drugs or alcohol in your system, it is illegal to operate any vehicle with drugs or alcohol in your system.
Mental Health – The Physician will discuss a range of mental health issues with you, from depression to dementia, cognitive impairment to hospitalisation for psychiatric issues.
HGV Driver Vehicle Checks
You are responsible for carrying out a walk around check of your vehicle before your journey commences to make sure that it is safe to drive and that it complies with regulations.
Failure to check your vehicle can lead to prohibition, a fixed penalty and points on your licence.
Download our Driver Hours & Vehicle Checks infographic for access to a handy visual reference of the walk around vehicle check.
The walk around vehicle check consists of numerous different points that must be thoroughly checked and recorded.
What should you record?
Vehicle registration (number plate) or identification mark.
Date.
Details of the defects or symptoms.
Assessment of the defects (for example, 'dangerous').
Your name.
Who it was reported to.
You should use a form that includes a list of the items checked each day. If you do not find anything wrong be sure to still record, 'Nil' defects found. DVSA can ask for a record of your walkaround check at a roadside check so it is important that every check is recorded.
You can download a template to use from this link or use the system that your employer provides.
Inside the vehicle checks
1. Mirrors and glass
Check that the windscreen is not:
Cracked.
Scratched.
Discoloured.
Check that the windscreen and front side windows are not excessively tinted.
Check that all mirrors are in place and not:
Damaged or missing glass.
Obscured.
Insecure.
If a camera system is used instead of a mirror, check that it works and the view is correct.
2. Windscreen wipers and washers
Make sure the windscreen wipers work. Check that they are not:
Missing damaged or worn.
Make sure the windscreen washer is working.
3. Front view
Check that no objects get in the way of your front view.
As a general rule, there should be nothing in the swept area of the windscreen wipers.
Some official stickers and road safety items are allowed, as long as they do not seriously block your view of the road, for example, operator licence disc.
4. Dashboard warning lights and gauges
Check that all of these are working correctly:
Instruments.
Gauges.
Warning lights - including the engine warning, emissions system, Anti-Lock braking System (ABS) and Electronic Braking System (EBS).
5. Steering
Check that the steering wheel:
Moves properly and that the power-assisted steering works correctly.
Has no excessive play.
Does not jam.
Check that there's no excessive lift or movement in the steering column.
6. Horn
Check that the horn works and is easily accessible from the driver's seat.
7. Brakes and air build-up
Check that:
The air builds up correctly and warning system works.
There are no air leaks.
The footwell is clear.
The service brake operates both the tractor and trailer brakes.
The parking brake for the tractor works.
The service brake pedal does not have excessive side play or missing, loose or incomplete anti-slip tread.
8. Height marker
Check the correct vehicle height is displayed on the vehicle height marker in the cab. Remember, the height can change, for example, when the fifth wheel is adjusted, or if the trailer is loaded, unloaded or reloaded.
9. Seatbelts
Check that seatbelts:
Do not have any cuts, damage or fraying that may stop them from working.
Stay secure when you plug them in.
Retract against you when fitted, and fully retract when you take them off.
Vehicle Exterior Checks
10. Lights and indicators
Check that:
All lights and indicators work correctly.
All lenses are fitted, clean and the right colour.
Stop lamps come on when you apply the service brake and go out when you release it.
Marker lights are fitted and work.
11. Fuel and oil leaks
Check that the fuel filler cap is fitted correctly.
Turn on the engine and check underneath the vehicle for any fuel or oil leaks.
12. Battery security and conditions
Check that your battery is:
Secure.
In good condition.
Not leaking.
13. Diesel exhaust fluid (AdBlue)
Check that your diesel vehicle has enough AdBlue diesel exhaust fluid and top up if necessary.
14. Excessive engine exhaust smoke
Check that the exhaust does not emit an excessive amount of smoke.
15. Security of body and wings
Check that:
All fastening devices work.
Cab doors and trailer doors are secure when closed.
Body panels on tractor or trailer are secure and not likely to fall off.
Landing legs (if fitted) are secure and not likely to fall off while driving.
Sideguards and rear under-run guards are fitted if required, and that they're not insecure or damaged.
16. Spray suppression
If spray suppression flaps are required, check that they are:
Fitted.
Secure.
Not damaged.
Not clogged with mud or debris.
17. Tyres and wheel fixing
Check that:
The tyres and wheels are secure.
The tyres have a tread depth of at least 1mm.
The tyres are inflated correctly.
There are no deep cuts in the tyre's sidewall.
There is no cord visible anywhere on the tyre.
All wheel nuts are tight enough - you can check if wheel nut indicators (if fitted) have moved to do this.
There are no objects or debris trapped between the twin wheels.
18. Brake lines and trailer parking brake
Check that:
Couplings are free from debris and are in the right place.
There are no leaks.
There is no damage or wear to the brake lines.
The parking brake for the trailer works.
After the initial brake test, leave the engine running so pressure can build up. This will make it easier to hear any leaks as you carry out the rest of the walkaround check.
19. Electrical connections
Check each connection and make sure that all:
Visible wiring is insulated.
Visible wiring is not likely to get caught or damaged.
All electrical trailer couplings are connected securely.
All electrical switches work correctly.
20. Coupling security
Check that your vehicle is securely attached to your trailer and that the:
Trailer is located correctly in the fifth wheel or coupling.
Secondary locking devices are in the correct position.
21. Security of load
Check that the load does not move and is not likely to move.
Make sure you use the right type of load securing system for the load.
If you're not happy with how the load is secured or how stable it is, ask the person in charge of vehicle safety to:
Get a skilled person to assess it.
Reload or re-secure it if necessary.
22. Number plate
Check that the number plate is not:
Broken or incomplete.
Incorrect or spaced incorrectly.
Dirty.
Faded.
Covered over by anything.
23. Reflectors
Check that the reflectors (including side reflectors) are not:
Missing.
Broken.
Insecure.
Fitted incorrectly.
The wrong colour.
Obscured by dirt or other objects.
24. Markings and warning plates
Check that the vehicle's markings are:
The right colour.
Visible.
Securely fastened.
Not obscured by dirt or other objects.
If the vehicle is carrying dangerous goods, check that the hazard information panels:
Show the correct information for the load.
Are visible.
Are securely fastened.
Are not obscured by dirt or other objects.
Vehicle problems on route
If you discover a defect while you are driving find a safe place to stop to assess and report the issue.
If you discover a dangerous defect you must get it repaired before you continue on route because you can get an unlimited fine and a prison sentence if you drive a HGV or an LGV in a dangerous condition.
If you are looking for a new HGV/LGV driving job you can find our latest and available driving jobs here.