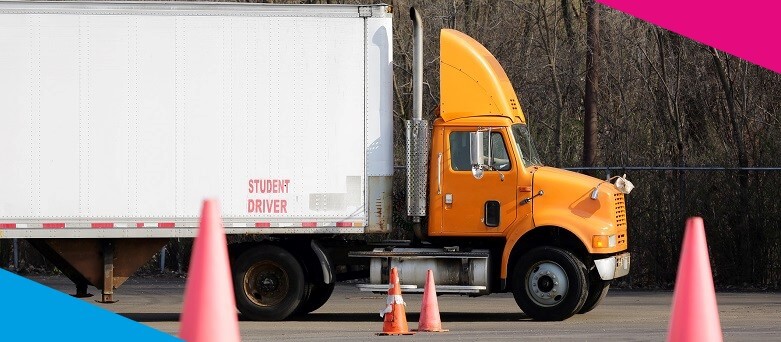 How can you train to become an HGV driver?
The UK Government has made driving training available as 'Skills Bootcamps' for people to become HGV drivers, with the objective to help tackle driving skills shortages and support jobseekers to launch their careers within the Logistics sector. This training is an addition to other similar local courses that's funded by the Government's Adult Education Budget (AEB).
What is the HGV driving Skills Bootcamp training all about?
The training is free to all participants, and is made up of flexible courses that last up to 16 weeks (around 4 months). These short HGV driver training courses cover support, training and testing required to take someone with experience of only driving a car right through to being a road ready HGV Driver, by providing you with a Category C or Category C+E driving licence. The courses may take a bit longer to complete depending on the licence you're aiming to obtain and the tests required.
The range of courses on offer by the UK Government will suit candidates with varying levels of experience including:
Those new to HGV driving

Those wanting to upgrade their current HGV licence

Those returning to HGV driving
Choosing to become an HGV Driver is a great career choice for many, with plenty of opportunities across the Logistics sector.
Am I eligible to apply for the free HGV driver training?
You can apply for a free Skills Bootcamp in HGV driving if you meet the following criteria:
You're aged 19 years or over

You're employed, self-employed, have recently become unemployed in the last 12 months, or are returning to work after a break

You have a full car (category B) driving licence
Some of the courses may have additional eligibility criteria, which you would be able to check with your local training provider.

Are you a good fit for an HGV Driver job?
To succeed as an HGV Driver you would need to demonstrate key skills including:
Alertness on the job

A sense of responsibility

The ability to work independently

Reliability

Customer service skills

How do I sign up for the HGV driver training?
Skills Bootcamps training to become an HGV Driver are now available by the Government. Click here to read more.
Are there other ways to train to become an HGV Driver?
There are other Level 2 certificates which can be completed that's coordinated by local providers:
Highfield Level 2 Certificate in Driving Goods Vehicles

ProQual Level 2 Certificate in Driving Goods Vehicles

Pearson Edexcel Level Certificate in Driving Goods Vehicles

ICQ Level 2 Certificate in Driving Goods Vehicles

SQA Level 2 Certificate in Driving Goods Vehicles
How Blue Arrow can help
We work with hundreds of great employers across the UK who are looking for people with Driving skills. Blue Arrow, in partnership with HGV Training Network, is offering a train now, pay later scheme to help grow the HGV driver population. You can read more about the train now, pay later scheme here.