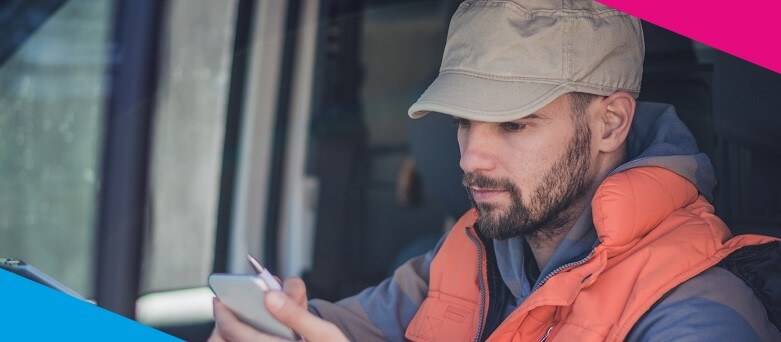 Frequently Asked Questions
HGV Driving Frequently Asked Questions – Everything a HGV/LGV Driver needs to know about driving jobs and driving careers.
What is the rate of pay for a HGV Driver?
A newly qualified HGV Driver can expect to earn approximately £28,000 per year for a full time position. This can rise to £39,000 as experience builds and specialist drivers can earn as much as £45,000 per year. Here you can read more about pay rates and career paths.
Is there a maximum shift length?
Generally, with driving jobs, you should not drive for more than 9 hours in a day, however this can be extended to 10 hours twice a week.
Does Blue Arrow accept newly qualified drivers?
All drivers, newly qualified or with years of experience are welcome to join our driving community and can apply for temporary or permanent roles through us. Find out how to register with Blue Arrow.
Will there be parking onsite for my car or camper?
This will change from location to location. In most cases parking is available, but it would be a good idea to get in touch with your Blue Arrow Consultant and they can check the specifics for the site you will be working from.
What is the contract length?
Contract lengths can vary. Some are temporary positions that run for a fixed 3 to 6 month period, others are temp to perm positions. If you are specifically looking for a particular contract length you just need to let your local Blue Arrow branch Consultant know.
What type of work do you have on offer?
The Multi-Drop and HGV driving jobs we have available are varied and can change from day to day. Some roles will require you to be physically fit enough to lift and carry items with ease whilst others will be overnight shifts or a week out driving position (tramping).
All of the details for each role will be clearly displayed in the job descriptions for each available position. If you have any further questions regarding a particular advertised job, you can contact one of our specialist driving branches and your local Blue Arrow branch Consultant will be more than happy to assist you.
Can I drive commercially on a non-UK licence?
No, to be a commercial HGV Driver in the UK you need to fulfil the following criteria:
Be over 18 years of age.
Hold a full car (category B) licence.
Hold a Certificate of Professional Competence (Driver CPC).
Take 35 hours of periodic training every 5 years to remain qualified.
Have the right licence for the vehicle that you intend to drive:
Category C1 - Large Goods Vehicle (LGV) weighing between 3,500kg to 7,500kg/7.5 tonne, with trailers weighing up to 750kg.
Category C - rigid vehicles weighing over 7,500kg/7.5 tonne with trailers weighing up to 750kg.
Category C+E - articulated vehicles in excess of 7,500kg/7.5 tonne with trailers weighing more than 750kg.
Further details about being a HGV Driver and HGV/LGV driving careers can be found on this page.
Can I drive an HGV on grandfather rights?
You still need to hold a valid CPC certificate that is renewed every 5 years to work in an HGV position. Here you can find more information on grandfather rights.
Do I need my own public liability insurance if I am a Limited Driver?
Yes, you will need £1,000,000 public liability cover to work with Blue Arrow as a Limited Driver.
I'm newly qualified, can I drive with my certificates only as my cards haven't come back yet?
In principle, yes you can however it is down to the individual employers' discretion as to whether they request that you wait until your licence has arrived before starting your role.