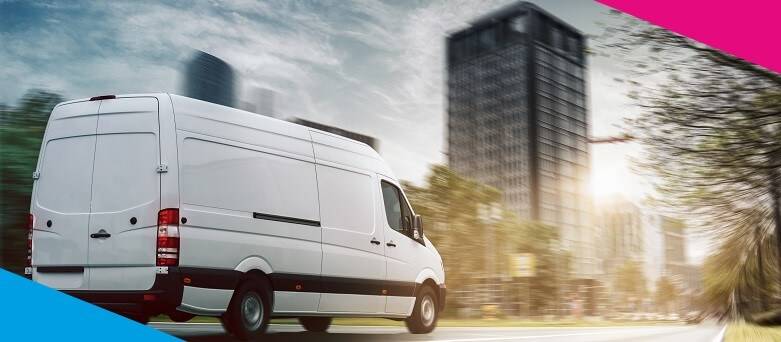 Blue Arrow recruit Delivery Drivers for both local and national companies so if you are looking to stay close to home or further afield, we are sure we have the perfect Delivery Driver or Multi-drop Delivery Driver job for you.
With a client portfolio which includes large companies such as Royal Mail and Parcelforce, through to smaller independent businesses, our range of temporary and permanent Delivery Driver jobs are varied and plentiful.
Do you have what it takes to be a Delivery Driver?
As a Delivery Driver you will be an integral part of any logistical team and on the front line in a role that requires driving skill and precision as well as a customer focused approach. You will have the opportunity to enjoy a varied workload where the people you meet and the places you go change from day to day.
Delivery Drivers are often expected to work autonomously, planning their route at the start of every shift and working to complete collections and deliveries efficiently and are to deliver the very best customer service experience. So, if you are a people orientated driver who can work to targets and deadlines with a cool, calm and collected demeanour then a Multi-drop Driver job could be ideal for you.
A job as a Multi-drop Delivery Driver is a great way to kick off your driving career as the role doesn't require much experience over and above the normal driving that you would do as part of your day to day life. It also doesn't always require a commercial driving licence. You can drive up to a standard 3.5 tonne delivery van (Light Goods Vehicle also known as LGV) on a standard car driving licence. So, if you were considering a driving career and wanted to try it out within a temporary or permanent position then this is an excellent entry level role to try your hand at.
With flexible hours, plenty of opportunity to earn overtime during busy seasons and a great rate of pay even when you are new to the role, becoming one of over 283,000 UK Van Drivers as a Multi-drop Driver means that you will be not only have a far reaching career path ahead of you but you will also join a supportive and diverse driving community.
Our latest driving jobs are listed here, if you find something you think would be a good fit for you then hit apply and register with us. View our full range of driving jobs.