"It is tremendously rewarding to know that we can do something to help fight this pandemic and, at the same time, help people who are out of work. The whole team of contingent staff are so passionate, with the client regularly commenting on how exceptional they are and how they simply could not have managed without them."
- Louise Boyd, Branch Manager for Blue Arrow in Tooting
The Challenge
The end client (NHS) had originally seconded staff from other parts of the health service to assist with 'Track and Trace' duties at this busy testing site. However, they found that they needed to source additional staff externally to meet fluctuating levels of demand.
Initially, the requirement in the first week of May was for 25 temp staff to work as Traffic Marshalls to position cars in the right place at the right time and to ensure surrounding roads were not blocked. However, the temp staff also had to carry out a wide range of extra tasks including issuing test kits, advising the public how to carry out self-tests, in addition to making up and retrieving test kits.
Communication skills and an ability to interface with and advise the public were essential, not least of all because some of the dialogue was conducted through closed car windows - often dealing with anxious or confused members of the public. The Army and Royal Mail operated a daily 'pick up from site' service, transporting the completed tests to the central test centre in Milton Keynes.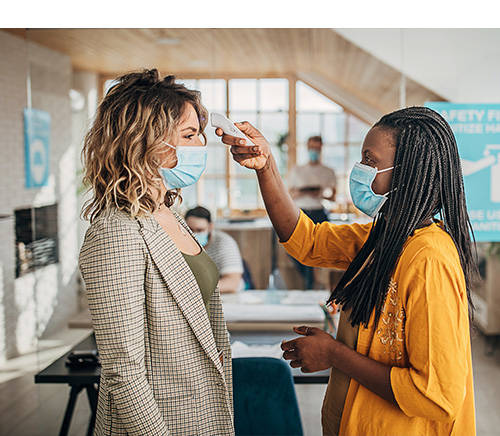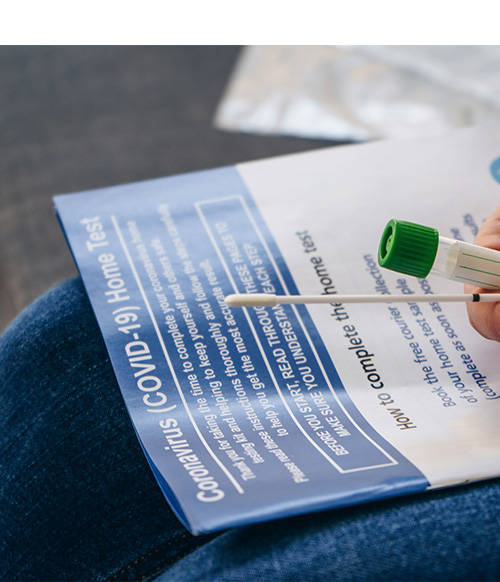 The Solution
Working through Blue Arrow enabled the end client to flex their workforce up and down as circumstances required.
Demand increased sharply from 25 workers to 51 within one week, to cover the number of tests being booked and the addition of a second shift. Blue Arrow covered both early and late shifts, each requiring 24-30 temporary staff. The number of workers needed fluctuated considerably, based on daily demand.
Ordinarily Blue Arrow works through its sister company Comensura, who have a neutral vendor agreement with this public service provider. The time-critical nature of the process and complexity of the tasks and associated procedures to be performed were significant and new to everybody. Many of the client's staff had been seconded in from their normal day jobs including catering staff and gym instructors. Blue Arrow became the sole service provider, drawing on its unique skills and experience in managing large-scale recruitment and training projects.
The Blue Arrow Account Manager attended site weekly, both to update and reassure end-client personnel on fulfilment capability and to meet with contingent staff. As part of the site visit, existing and future requirements were reviewed and learning challenges assessed, with changes implemented as part of a continual programme of service improvement. Blue Arrow's recruitment experience was also fundamental in guiding the end client and service provider in the setup of operational systems and procedures, such as timesheets and staff rotas.
The Journey
Initially, local presence and knowledge were important factors in attracting staff and the key to Blue Arrow's ability to act at speed; sourcing local and available workers from its own comprehensive talent community and using local Facebook community groups to promote the opportunities and advertise for staff. Candidate acquisition quickly became referral-driven, with existing workers recommending other local people who wanted to get involved. As a result, there is now a waiting list for potential vacancies. Despite different backgrounds, and levels of experience from students to Managing Directors and Accountants, a real camaraderie emerged, with everyone working as a cohesive team and grateful for the opportunity for paid work and to take part in something so important to the health and wellbeing of the local community.
By July, having successfully filled and managed onsite requirements, Blue Arrow was asked to staff four Mobile Testing Units (MTU's), covering different geographical areas every day including Hounslow, Wandsworth, Croydon, Sutton and Kingston. Eight separate induction days were overseen by the Account Manager for Blue Arrow, to ensure temporary staff understood their responsibilities and terms of working.

The agency successfully placed all 78 MTU staff, working a shift pattern of 4 days on and 4 days off. The team included two Team Leaders and four Deputy Managers: the lead roles were filled by existing onsite operatives who had shown the requisite enthusiasm and leadership skills to take on new challenges. The newly promoted heads of the MTU's were given a raise in salary and offered a full-time contract with the service provider.
During August, Blue Arrow began preparations to replace staff gaps arising from students returning to their universities at the start of the new academic year. All students were contacted to establish when they would be leaving their role, with the results collated and reported back to the client. Vacancies were backfilled ahead of time through a local pool of available workers to provide a seamless supply.
Staff were provided with lunch to minimise movement to and from site. This sometimes resulted in a surplus of food, which Blue Arrow arranged to be delivered to a local charity to avoid waste. The local Blue Arrow team has since donated over 100 lunches as food parcels for the elderly and vulnerable in the local community.
The Results
The onsite team were managing anything from 300 to 1,300 tests per day, an achievement which would not have been possible without the contingent workforce supplied through Blue Arrow. Attrition was negligible. Of the first 51 onsite Traffic Marshalls sourced and placed there only two people who decided that the work was not for them and were immediately replaced. Out of the 78 additional MTU staff sourced and placed, there was only one person who didn't turn up for their first day at work; again, replacement was carried out immediately with no impact to this public service . Speed of hiring replacement staff at such short notice was possible because of Blue Arrow's constant investment in maintaining an up-to-date local talent pool, with a waiting list of registered and compliant staff available to back fill. Originally planned to end in October 2020, this contingent labour service is ongoing and will probably now continue until next March, in 2021.
"Working with Blue Arrow has been a fabulous experience for us here. As a management team, it is a weight lifted off our shoulders to be able to trust the team you are working with, knowing that they will work to a high standard without fuss and to continuously come in with high spirits no matter what we are throwing at them."
- Client Management Team