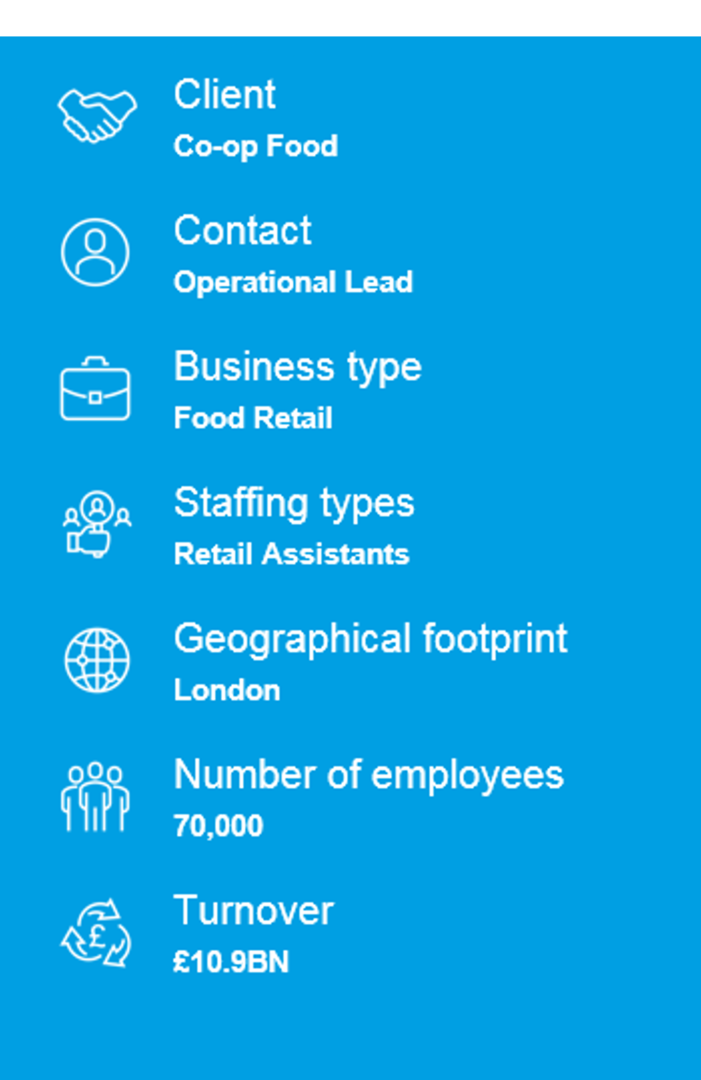 Company Background
Co-op Food is the sixth largest retailer and the UK's largest convenience store operator, employing 70,000 people across more than 2,500 local, convenience and medium-sized outlets.
A socially conscious organisation, Co-op Food believes in working together to create a better society with the emphasis on community, health and wellbeing, and the environment.
As a society, its members play a key role in determining how benefits are distributed to members and the type of support delivered within their neighbourhood.
A strategic national labour partner to Co-op Food since 2012 for warehousing and logistics, Blue Arrow was asked to support the company with a recruitment drive for frontline retail workers in over 60 London stores. This was driven by the need to keep stores open and shelves stocked during the Covid-19 pandemic, when faced with staff unavailability due to sickness, increased demand, and variable supply patterns.